Valentino high heel studded shoes review: these pink shoes are too good-looking.
Pink studded shoes are Valentino's signature design now, and so are these shoes! On the face alone really nothing to say, pink shoes with gold rivets are very eye-catching!
But, high heels wear feet this problem is no way to solve, like this pair of shoes, every time you wear outback will be foot pain. But who let it so good-looking, do not wear and can not let go!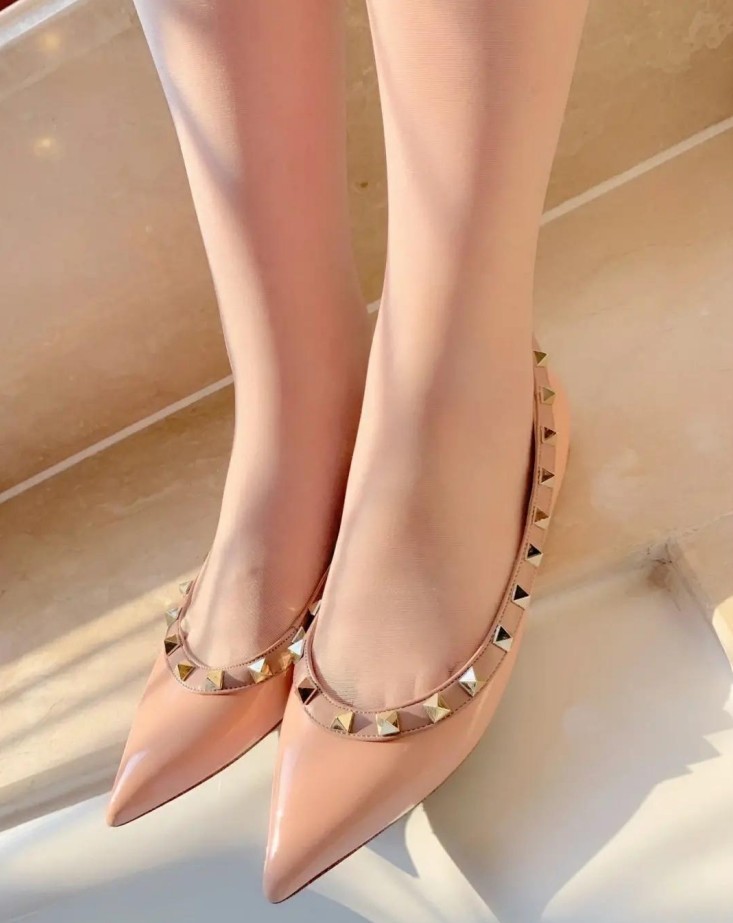 Suggest that sisters in picking high heels when rather large than small! Large at least with anti-friction paste, small really bad to wear.